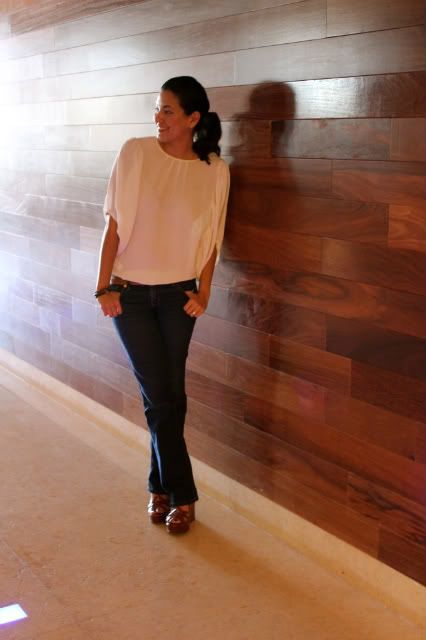 This weekend was pretty exciting. I got to cook with Chef Fabio Viviani from Top Chef during a Bertolli event. He was super nice and not to mention made an amazing Pork Tenderloin dish (I'll be sharing the recipe this week--delish!!). I wore this white top with a pair of jeans, which I've had forever. I like how the sleeves make this white top, not just a plain white top...it kind of even reminds me of the Renaissance era--doesn't it?
In my closet:
Top: MNG by Mango for JCPenney
Jeans: Armani Exchange
Shoes: Steve Madden
Belt: came with Zara pants
Hope you have a great week!
Xx,
Carmen